Time management is difficult no matter your age. However, it can be especially trying for young people, especially those who are trying to excel in academics and in sports. Award-winning athlete Bronson Barna recently discussed how to successfully balance sports and school.
"Excessive stress is a complaint we often hear from adults, but kids and young adults struggle with more than stress than most people think," Bronson Barna said. "Much of this stress comes from trying to manage schoolwork, sports, and a social life."
Barna explained that remaining successful in sports and academics can be difficult, but it's entirely possible. He offered several tips he learned through years of playing football, baseball, and basketball while making his high school honor roll.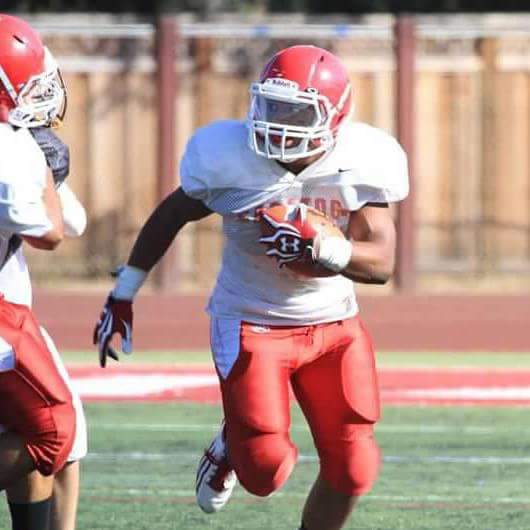 "A major key to managing sports and studies is to stay organized," Barna said. "Keep track of school assignments, practices, and games in a planner. Revisit the calendar as much as is needed to make sure you don't miss any important projects, tests, or sports obligations."
Bronson Barna explained that it all comes back to time management. It's important to block certain spaces of time on your calendar for school work. Sports practices and events can begin to fill days, but it's important to prioritize studies and make sacrifices if needed. Communicate openly with coaches if you're becoming overwhelmed by the demands of your sport.
"I learned to take full advantage of my weekends," Barna said. "These are large blocks of time when you can prepare for the week ahead. I learned to start some assignments ahead of time, so they wouldn't interfere with my practices or games. Procrastination is never a good idea when balancing school and sports."
Barna added that using all of your downtimes wisely is important — not just on weekends. He explained that studying can be done on bus rides to and from games or while waiting for a practice to start. Missing assignments or sports practice only makes it more difficult to catch up or reach your goals.
"Much of my socializing in high school took place during school or through sports," Bronson Barna added. "I didn't always get to go to the movies with friends on Friday nights, because I'd be working on a project for the next week. However, I never felt like I was missing anything because I formed lifelong friendships through sports and academics. These small sacrifices have resulted in major achievements that benefited me in the past and will surely benefit me in the future."
Bronson Barna concluded that excelling in sports and academics is entirely possible. The time management skills you learn in the process will benefit you throughout life.