Footballer and Colorado native Aidan Atkinson finds a new love for outdoor activities off the football field.
Following massive success on the football field, quarter-back Aidan Atkinson has also successfully embraced a range of outdoor activities in his home state of Colorado. Finding a particular passion for paddleboarding and time spent on the water more generally, Atkinson offers a closer look at the pursuit ahead of a planned move to college in the spring.
A multi-award-winning quarter-back and Colorado state record holder in the sport, Aidan Atkinson is no stranger to an active way of life. With that, and off of the football field, the athlete continues to embrace a growing range of outdoor activities. Discovering a distinct love of time spent on the water, Atkinson has especially taken to paddleboarding.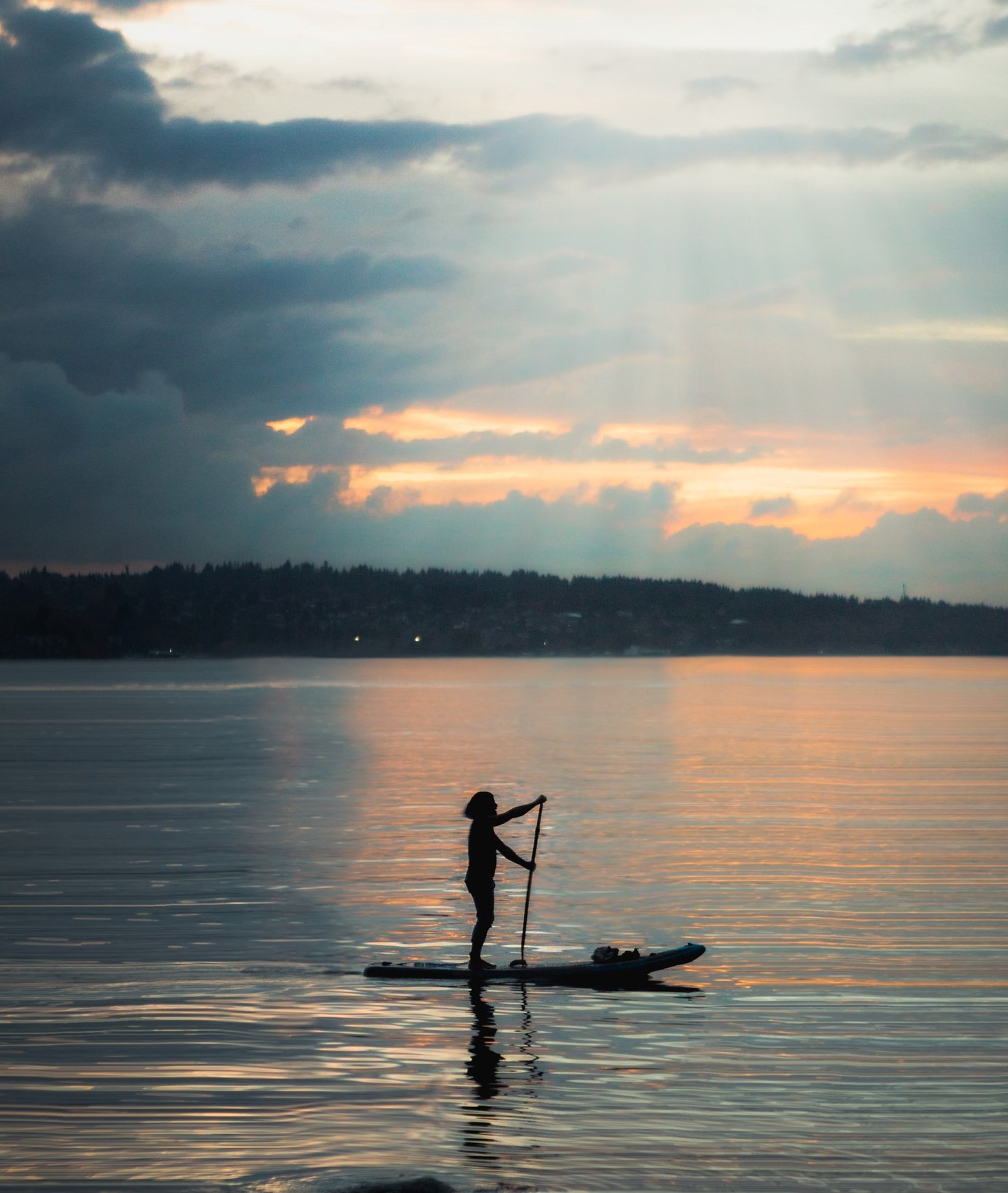 "Few cities in northern Colorado boast more paddleboarding opportunities," he suggests, speaking from his home in the city. Born in Boulder County, Atkinson rose to prominence as a star player for the Fairview Knights. Picking up a Gatorade Football Player of the Year award in the process, the sportsman also achieved a number of state records during his time on the team.
Among these were passing yards in a game, career passing yards, and career passing touchdowns. The Colorado native is also responsible for a variety of additional footballing records in the Centennial State, including passing touchdowns in a game and passing touchdowns in a season.
Following these and various other achievements, Atkinson was also named the Colorado Offensive Football Player of the Year, courtesy of USA Today. The award-winning footballer completed his last season with 3,952 passing yards and 55 touchdowns to just seven interceptions, having started every one of the year's games.
Away from the football field, Aidan Atkinson now revels in spending as much of his free time as possible in the great outdoors. Long passionate about hiking, it's paddleboarding, in particular, that Atkinson has embraced with the most gusto recently.
Colorado fantastic for paddleboarding, says Aidan Atkinson
With 2022 now fast on the approach, Aidan Atkinson is preparing to head off to college in the spring. "In the meantime, I'll continue to make the most of all that the state of Colorado has to offer" he adds.